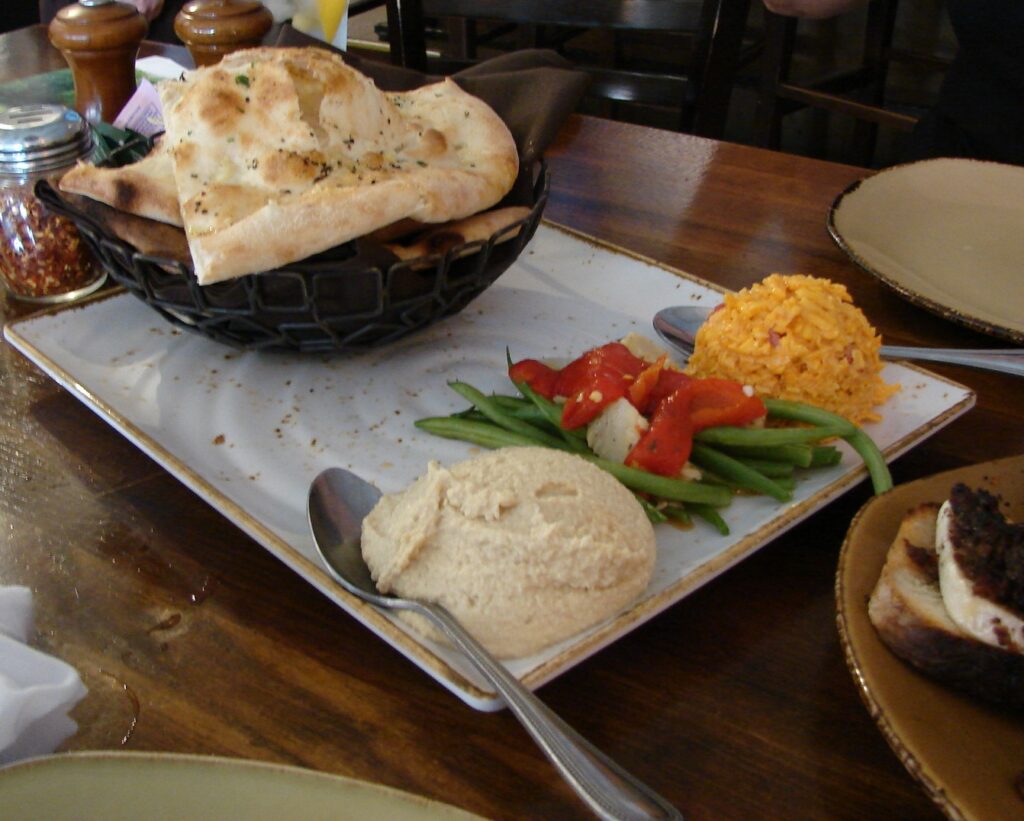 Step back in time and embark on a mouthwatering adventure through the historic downtown of Rockwall, Texas. From charming mom-and-pop diners to elegant establishments that have stood the test, this culinary journey will take you on a compelling trip down memory lane. Get ready to indulge your taste buds as we explore the rich flavors and fascinating stories behind some of Downtown Rockwall's oldest and most beloved restaurants.
Join us as we uncover hidden gems, savor timeless recipes, and unearth the secrets that make these dining destinations an integral part of Rockwall's vibrant history. So grab your forks and prepare for a delectable expedition into the past – this is one foodie experience you won't miss!
Restaurants in Downtown Rockwall Texas
Rockwall's Historic Downtown is home to various unique restaurants, each with its specialties and atmosphere. Whether you're looking for a quick bite or a leisurely meal, there's sure to be a downtown Rockwall restaurant that suits your needs.
The following is a brief overview of some of the most famous historic downtown Rockwall restaurants:
Bin 303 – It's not just about dining – it's about embarking on a culinary journey like no other. When you enter, you'll immerse yourself in a warm and inviting atmosphere where modern sophistication meets rustic charm effortlessly. From the carefully curated décor to the soothing ambiance, every detail has been thoughtfully designed to create an unforgettable dining oasis.
The menu at bin303 is a testament to their commitment to excellence. With innovative dishes crafted from fresh local ingredients, each plate tells its own story. Whether you're craving delectable seafood delicacies or savoring succulent cuts of meat cooked to perfection, there's something here for everyone's palate.
Wells Cattle Company Restaurant – Where genuine Texas hospitality meets mouthwatering cuisine. Located in the heart of downtown Rockwall, this charming eatery is a haven for food enthusiasts seeking an authentic Texan dining experience.
Stepping into Wells Cattle Company feels like entering a time machine that transports you back to the golden age of cattle ranches and cowboy culture. The rustic decor, adorned with vintage photographs and weathered saddles, creates an ambiance that blends nostalgia with modern comfort.
But it's not just the atmosphere that will captivate you; their menu boasts a tempting array of dishes crafted from locally sourced ingredients. Sink your teeth into perfectly seasoned steaks grilled to perfection, or savor fork-tender ribs slathered in their signature barbecue sauce. For those craving lighter fare, farm-fresh salads burst with vibrant flavors and juicy burgers made from top-quality beef.
Zanata's Restaurant – This culinary gem is nestled in the heart of Downtown Rockwall, Texas. With its charming ambiance and mouthwatering menu, this local hotspot has been a beloved gathering place for locals and visitors alike.
As you step through the doors of Zanata's, prepare to be transported to an enchanting world where delectable aromas dance in the air, and each dish is crafted with love. The rustic yet elegant decor creates an inviting atmosphere, seamlessly blending old-world charm with contemporary flair.
Zanata prides itself on offering diverse culinary delights inspired by various regions around the globe. From rich Italian pasta dishes cooked to perfection al dente to savory Mexican street tacos bursting with flavor, every bite at Zanata's takes your taste buds on a thrilling adventure.
But it doesn't stop there – their extensive wine list showcases carefully curated selections from renowned vineyards worldwide. Whether you're a connoisseur or new to the world of wine appreciation, Zanata's knowledgeable staff will guide you through an unforgettable tasting experience that complements your meal perfectly.
Zanata Wood Fired Oven – Get a wood-fired pizza!
What Makes Historic Downtown Rockwall Unique?
When you step into Historic Downtown Rockwall, you are stepping into a time capsule. This charming area is full of turn-of-the-century buildings that have been meticulously restored. It's home to various businesses, including restaurants, boutiques, and art galleries. And it's all set against the backdrop of beautiful Lake Ray Hubbard.
What makes Historic Downtown Rockwall unique is its sense of community. There's a real sense of pride here, which shows how businesses support one another. You'll find several locally-owned restaurants and shops and some national brands. But no matter where you go, you'll be greeted with a warm smile and friendly service. The other thing that makes Historic Downtown Rockwall unique is its food scene.
While you'll find plenty of traditional Texas fare, there's also a strong influence from the many cultures that make up our state. You'll find it here whether you're in the mood for Mexican, Italian, or good ol' American comfort food. And because many restaurants source their ingredients locally, you know you're getting the freshest possible food.
So whether you're looking for a unique shopping experience or some of the best food in Texas, add Historic Downtown Rockwall to your list!
Conclusion – More Coming In The Future!
Exploring the historic restaurants of Downtown Rockwall was an incredible experience. We were able to sample some fantastic cuisine and learn more about one of Texas's most historic towns. Whether you are looking for a tasty lunch spot or somewhere special to take your date, these restaurants will not disappoint.
So if you're in town, stop by Downtown Rockwall and check out what they offer – it promises to be a culinary journey through time like no other!