Welcome to Rockwall, Texas – a vibrant city known for its scenic beauty and warm hospitality. Whether you're a local resident or just passing through, one thing is sure: Rockwall has an array of culinary delights that will satisfy even the most discerning taste buds. In this blog post, we'll take you on a journey through the best restaurants in Rockwall, where mouthwatering flavors and unforgettable dining experiences await.
From sizzling Mexican cuisine to comforting Italian classics and everything in between, prepare to embark on a gastronomic adventure. So grab your fork and dig into the top spots that make Rockwall a food lover's paradise!
For Starters – Top 10 Best Rockwall Restaurants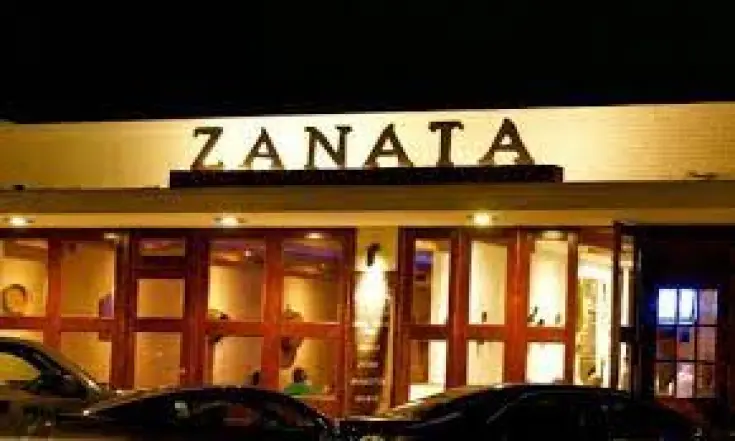 1. Zanata: A Hidden Gem of Italian Cuisine
Located in the heart of downtown Rockwall, Zanata is a must-visit for anyone craving authentic Italian flavors. This cozy and inviting restaurant offers an extensive menu that showcases traditional dishes made with love and care. From wood-fired pizzas topped with fresh ingredients to homemade pasta dishes bursting with rich flavors, every bite at Zanata is a delightful food journey to Italy. The warm and friendly staff add to the overall experience, making you feel like part of their family.

2. Dodie's Reef: Seafood Delights by the Lake
If seafood is your weakness, Dodie's Reef is where you must be. Situated near Lake Ray Hubbard, this waterfront eatery serves up some of the freshest catches from the sea. From succulent shrimp po' boys to mouthwatering crab cakes, each dish at Dodie's Reef will transport your taste buds straight to coastal bliss. And let's not forget about their famous crawfish boils – a true Louisiana-style feast that leaves no flavor untapped.

3. Casa Mama Rosa: Mexican Flavors That Wow
When it comes to Mexican cuisine in Rockwall, Casa Mama Rosa reigns supreme. This family-owned establishment has served generations-old recipes packed with bold spices and authentic flavors. Whether you're indulging in their sizzling fajitas or savoring their signature enchiladas smothered in flavorful sauces, Casa Mama Rosa guarantees a fiesta for your palate.

4. The Fatted Calf: An American Dining Experience Like No Other
The Fatted Calf hits all the right notes for those seeking classic American fare with a modern twist. This stylish restaurant offers an innovative menu featuring farm-to-table ingredients sourced locally whenever possible. Indulge in juicy steaks cooked to perfection, or try one of their creatively crafted burgers that redefine comfort food classics.
5. The Harbor House: On the Shores of Lake Ray Hubbard
Nestled along the sparkling shores of Lake Ray Hubbard, The Harbor House offers a dining experience that combines breathtaking views with delectable seafood. From succulent shrimp and tender crab legs to perfectly grilled fish dishes, their menu is a seafood lover's dream come true. With its casual yet elegant ambiance, The Harbor House provides the perfect setting for a romantic dinner or a special celebration.

6. Bin 303:
Wine enthusiasts rejoice! Bin 303 is not just your average restaurant; it's also a wine bar that takes pride in showcasing an impressive selection of wines from around the world. Pair your favorite vintage with their delicious small plates or indulge in one of their expertly prepared entrees like seared scallops or filet mignon. With its cozy atmosphere and knowledgeable staff, Bin 303 promises an unforgettable dining experience.

7. Culpepper Steakhouse:
Culpepper Steakhouse has it all covered for those seeking fine dining and history combined into one spectacular experience. Enjoy impeccable service while savoring their mouthwatering steaks, cooked to perfection and bursting with
8. Shanghai Restaurant & Bar:
For those seeking delicious Chinese cuisine in Rockwall, Shanghai Restaurant & Bar is the place to be. With its extensive menu featuring all your favorite classics like sweet and sour chicken and beef lo mein and unique chef specials such as spicy Szechuan shrimp and sesame chicken salad wraps – there's something for every palate in Shanghai.
9. Snuffer's Restaurant & Bar:
Are you craving some good old-fashioned American comfort food? This beloved eatery knows how to satisfy those hearty cravings, from juicy burgers piled high with toppings to crispy chicken fried steak smothered in creamy gravy. Don't forget to order a side of their famous cheese fries for the ultimate indulgence!
10.
Mexican Restaurants in Rockwall
When it comes to Mexican cuisine, Rockwall has some hidden gems that will satisfy your cravings for flavorful and authentic dishes. From traditional street tacos to mouthwatering enchiladas, these Rockwall Mexican restaurants will surely leave you wanting more!

One of the top Mexican restaurants in Rockwall is La Flor de Jalisco. This family-owned establishment prides itself on serving up delicious and affordable Mexican fare. Whether you're in the mood for sizzling fajitas or a hearty bowl of pozole, their menu has something for everyone.

If you're looking for a vibrant atmosphere with live music and a full bar, then Manny's Tex-Mex Grill is the place to be. Their extensive menu features classic Tex-Mex favorites like chimichangas and carne asada and innovative dishes like shrimp ceviche tacos.

For those seeking a more upscale dining experience, look no further than Verona Italian Bistro. While primarily known for its Italian cuisine, they also offer an impressive selection of Mexican-inspired dishes such as chicken mole and chiles rellenos.

Another noteworthy option is Casa Rita's. With its welcoming ambiance and friendly staff, this restaurant offers an array of traditional Mexican dishes made from scratch using fresh ingredients. Don't miss out on their famous margaritas, either!

Last but not least is El Cayote Rojo. This cozy eatery specializes in authentic regional cuisines from various parts of Mexico. From savory tamales to spicy chiles en nogada, each dish showcases Mexico's rich flavors and culinary traditions.

No matter which Mexican restaurant you choose in Rockwall, one thing is sure: you'll be treated to an unforgettable dining experience filled with bold flavors and warm hospitality! So grab your sombrero (or not) and get ready to embark on a culinary journey through Mexico without leaving Rockwall!
Italian Restaurants in Rockwall
When it comes to Italian cuisine, Rockwall has some fantastic options that will satisfy even the most discerning taste buds. Whether you're craving a classic pasta dish or a mouthwatering pizza, these Italian restaurants in Rockwall have got you covered.

First up on our list is Bella Napoli Trattoria. This cozy and inviting restaurant offers a wide range of authentic Italian dishes made with fresh ingredients. From their homemade pasta to their delectable tiramisu, every bite at Bella Napoli will surely transport you straight to Italy.

If you're looking for waterfront dining with stunning views, Zanata is the place to be. This upscale Italian eatery offers delicious food and an elegant atmosphere. Their wood-fired pizzas are a must-try, topped with flavorful combinations like prosciutto, arugula, or figs and gorgonzola.

For those seeking a more casual dining experience, Joe Willy's Market & Grill is the perfect spot. While they may not specialize solely in Italian cuisine, their menu features incredible Italian-inspired sandwiches and salads. Don't miss out on their Caprese Panini or Chicken Pesto Salad – they are simply divine!

If you're in the mood for traditional pasta dishes done right, look no further than Luigi's Pizza & Pasta. With generous portions and hearty flavors, this family-owned restaurant never disappoints. The lasagna and spaghetti carbonara are particularly popular among locals.

Last but certainly not least on our list is Palio's Pizza Cafe – a local favorite known for its mouthwatering thin-crust pizzas loaded with fresh toppings. They also offer tasty pasta dishes like baked ziti and chicken alfredo, leaving your taste buds wanting more.

With so many incredible choices available, dining at any of these top-notch Italian restaurants in Rockwall is hard to go wrong.
American Restaurants in Rockwall
American Restaurants in Rockwall offer diverse flavors that cater to everyone's taste buds. Whether craving classic comfort food or something more adventurous, these restaurants cover you.

One popular spot is Zanata, known for its modern American cuisine with a European twist. From wood-fired pizzas to fresh seafood dishes, their menu offers a variety of options that are sure to satisfy any craving. With its cozy ambiance and friendly staff, Zanata provides the perfect setting for a relaxed dining experience.

If you're in the mood for some mouthwatering burgers and fries, look no further than Dodie's Place Sports Grill. This local favorite serves up juicy patties topped with all your favorite fixings. Pair it with one of their craft beers on tap, and you've got a winning combination.

For those seeking a more upscale dining experience, The Fatted Calf Steakhouse fits the bill perfectly. Known for its prime cuts of beef perfectly cooked, this restaurant delivers an unforgettable steakhouse experience. Their extensive wine list adds an extra touch of elegance to any meal.

If you're searching for comfort food with Southern flair, head to Soulman's Bar-B-Que. Their slow-cooked meats and homemade sides are guaranteed to leave you satisfied and craving more. Don't forget to try their famous banana pudding – it's the perfect way to end your meal on a sweet note.

Last but not least is Third Street Café & Bakery – where delicious home-style cooking meets warm hospitality. From hearty breakfast options like fluffy pancakes and omelets made-to-order to savory lunch specials like chicken fried steak and meatloaf sandwiches – this charming café has something for everyone.

With a wide array of American Restaurants in Rockwall, Texas, offering unique flavors and welcoming atmospheres, there's no shortage of options when it comes time to dine out in this vibrant city!
Chinese Restaurants in Rockwall
Chinese Restaurants in Rockwall offer a diverse and flavorful dining experience that will satisfy any craving for Asian cuisine. These restaurants showcase China's rich flavors and culinary traditions, from traditional dishes to modern interpretations.

One of the top Chinese restaurants in Rockwall is Ming Moon. With its elegant decor and attentive service, Ming Moon creates an inviting atmosphere for guests to enjoy their meals. Their menu features a wide range of classic Chinese dishes, from sizzling stir-fries to mouthwatering dumplings.

For those looking for a more contemporary twist on Chinese cuisine, Chopsticks offers a unique fusion of flavors. Their innovative dishes combine traditional ingredients with modern techniques, producing exciting flavor combinations that impress even the most discerning palate.

If you're seeking authentic Szechuan cuisine, look no further than Red Lantern. Known for its bold and spicy flavors, Szechuan cuisine is characterized by chili peppers and numbing spices. At Red Lantern, you can indulge in fiery favorites like Kung Pao Chicken or Mapo Tofu.

Another popular option is Golden Dragon Restaurant which has been serving delicious Chinese fare for years. Whether craving General Tso's Chicken or Sweet and Sour Pork, Golden Dragon offers all your favorite classics with fresh ingredients and expertly crafted sauces.

With so many fantastic options available in Rockwall, it's clear that the city has become a hub for exceptional Chinese cuisine. Whether you prefer traditional dishes or modern interpretations, there's something here to delight every taste bud!
Final Thoughts About Rockwall Restaurants
Rockwall, Texas, is a hidden gem for dining out. With its vibrant food scene and diverse culinary offerings, this charming city has something for everyone. Rockwall covers you whether you're craving Mexican, Italian, American, or Chinese cuisine.

For lovers of Mexican food, El Cayote Rojo is a must-visit. This family-owned restaurant serves authentic flavors that will transport your taste buds south of the border. From sizzling fajitas to mouthwatering enchiladas, every dish at El Cayote Rojo is flavorful and made with love.

If Italian cuisine tickles your fancy, look no further than Zanata's. This local favorite combines traditional Italian dishes with modern twists to create an unforgettable dining experience. Indulge in their wood-fired pizzas or feast on homemade pasta dishes while enjoying the cozy ambiance of their rustic-chic interior.

Rockwall offers a variety of incredible restaurants that cater to all tastes and preferences. Rockwall's dining options are awe-inspiring, from delectable Mexican dishes at El Cayote Rojo to mouthwatering Italian fare at Zanata's, from comforting American favorites at Snuffer's Restaurant & Bar to flavorful Chinese cuisine at Shanghai Restaurant & Bar.

No matter which restaurant you choose from this curated selection, one thing is certain: Rockwall knows how to deliver exceptional food with impeccable service. So gather your friends and family, head out to explore these fantastic eateries and indulge in an unforgettable gastronomic adventure.

Remember to try different cuisines and expand your culinary horizons. And don't forget to share your experiences with The Best Restaurants In Rockwall, Texas! Bon appétit!